For the Ministry of Finance, The Dualarity and JIXSO organised a series of Finnovation Days, reaching more than 1000 public service employees to become more innovative and collaborative.
We combined inspiring keynotes and workshops showing both trends and practical examples of innovation and transformation in large organisations and in public entities.
The whole process was visually facilitated resulting in large murals that are now on display at the Ministry to call people to action.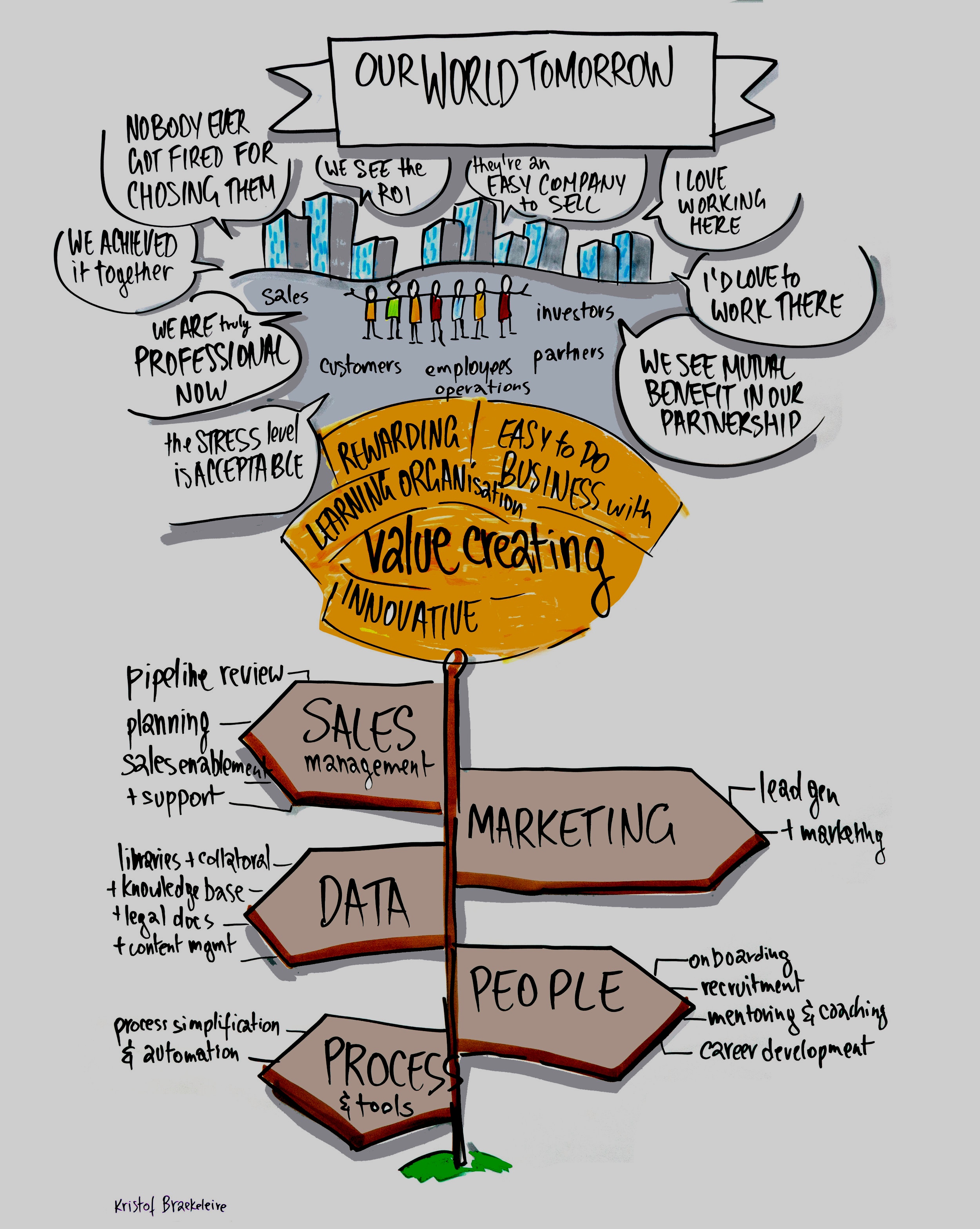 This was incredibly powerful. We analysed the why, what and how of our current and future state. We drafted a future vision, bringing in an outside in perspective and listing the capabilities required to be successful. We then also compiled a list of initiatives that we need to take to make it happen.
Torfs Strategic Visual Power Seminar
"I had my doubts when Olivier (The Dualarity) and Kristof (JIXSO) promised us that a two-day seminar would result in a new mission, ambitions, priorities and values for Torfs. My expectations were more than fulfilled! The clever questions and pertinent inspirations of Olivier, combined with Kristof's stunning drawings, boosted our team process and output!
Our management team is today 'stronger in its shoes' than ever!"
CEO Wouter Torfs
Robovision Strategic Visual Power Seminar
"Olivier (The Dualarity) and Kristof (JIXSO) were very agile at adapting to the specific needs of a disruptive technology company. The visual feedback was especially rewarding a result of two days of hard work, great job guys!"
Jonathan Berte, CEO and Founder Robovision
Lava co-creates with utilities clients
A combination of internal sessions with the senior leadership team, a co-creation session with C-levels of a selection of Lava's clients and a company wide workshop with break outs, led to a strong market view and implications for the various clients operating in the utilities market. The iterative process informed Lava's overall strategic plan.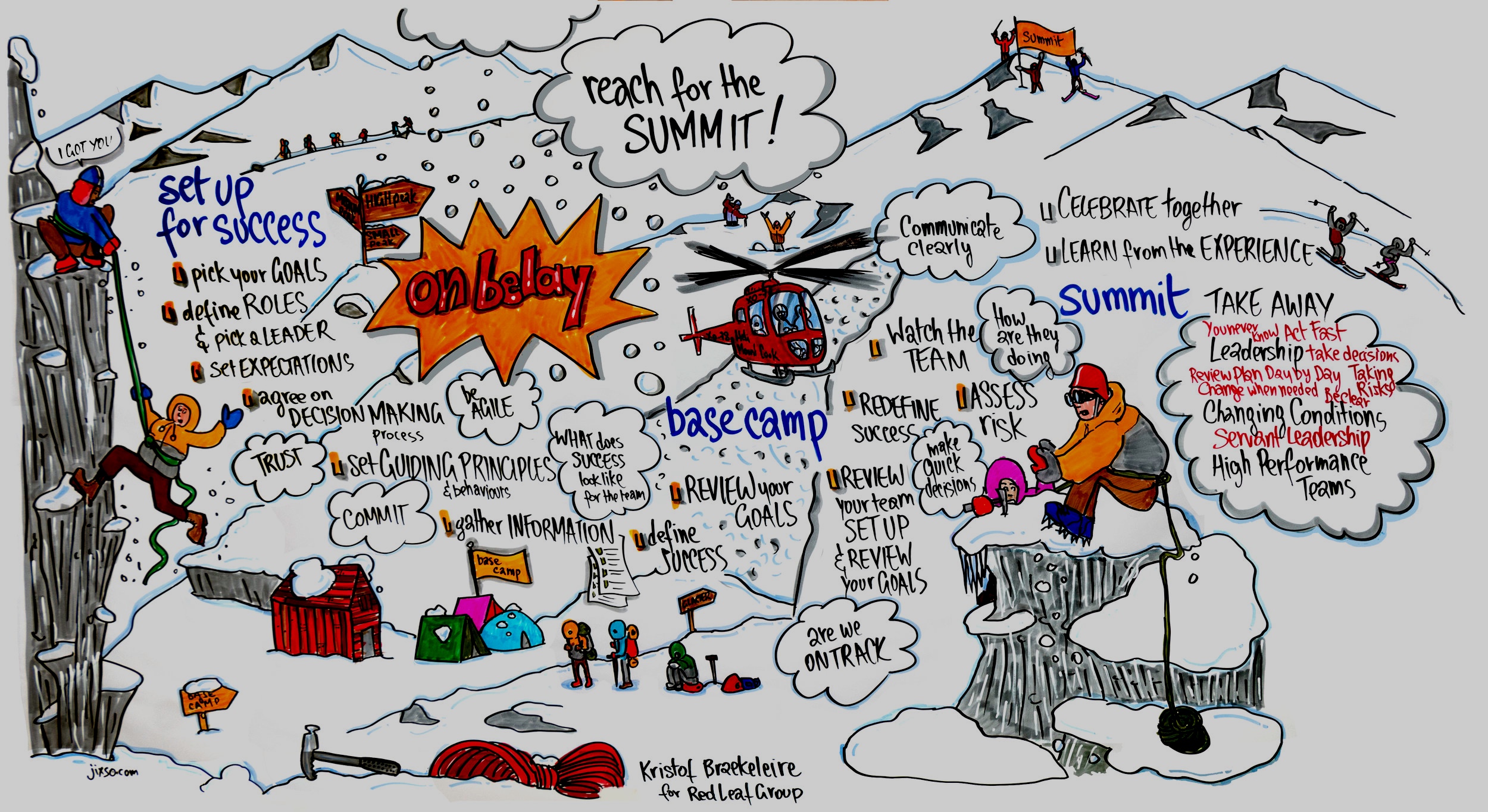 Visually Facilitating a Team Building Programme
Visually Facilitating an indoor virtual adventure that engages and inspires your team. Expertly facilitated by explorers with personal experience in wild places.
Microsoft Executive Briefings
Visually facilitating keynotes and dialogue at Microsoft's Executive Briefing Centre. One or two day inspirational sessions with Microsoft Technologists and client senior leaders.