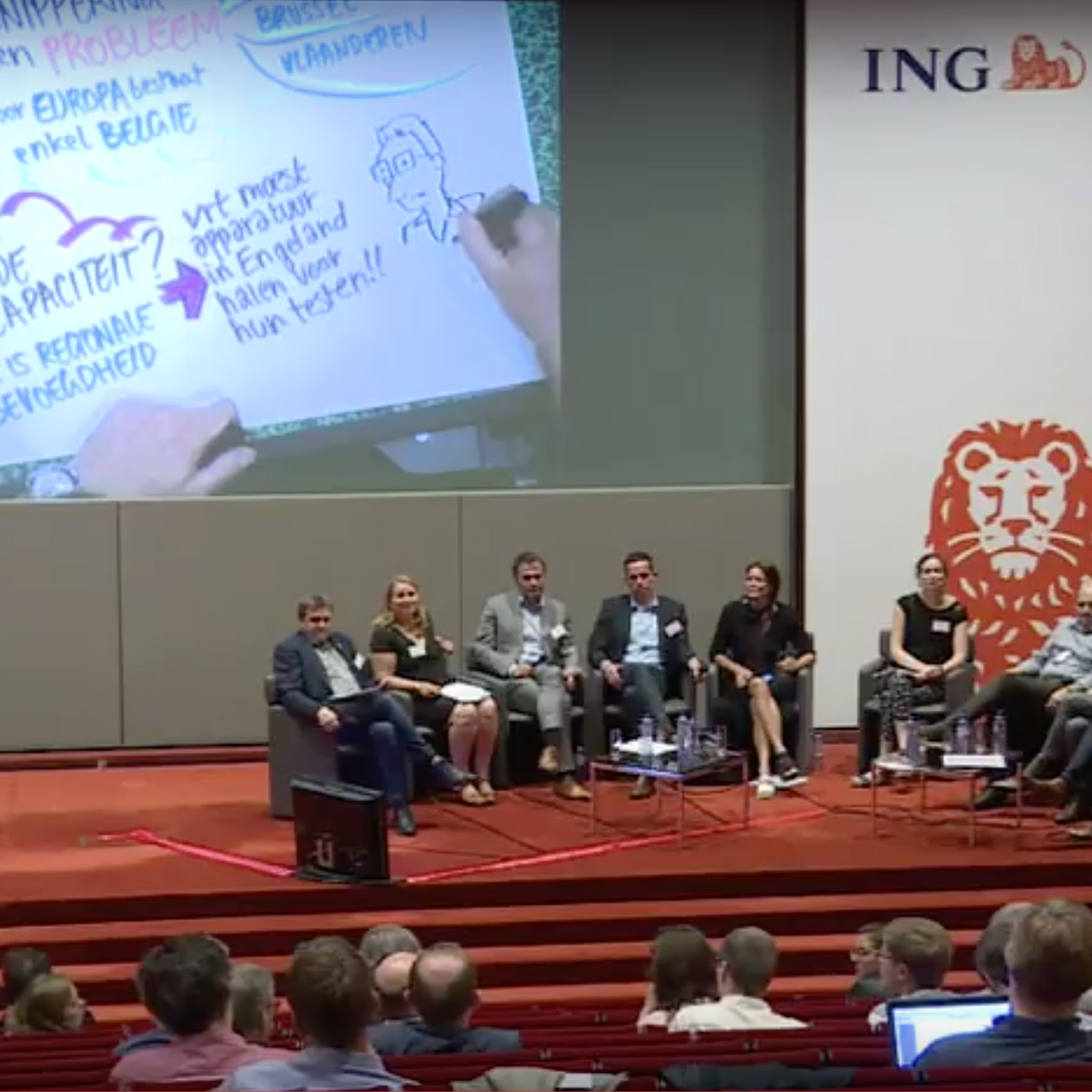 GRAPHIC RECORDING AT A LIVE EVENT
Context
Call4CleanAir, ING and Proximus co-hosted a debate between expert and politicians on what measures have been taken after Dieselgate.
Deliverable
We did a live capture emphasising and visualising key messages and conclusions from the panel members. Visuals were projected on a large screen behind the panel members.
Value
The audience felt this added value, livened things up and helped keeping the attention. A lot of the visuals were posted on social media by attendees of the debate accompanied by short comments, creating a good buzz online which was what the event organisers were after.