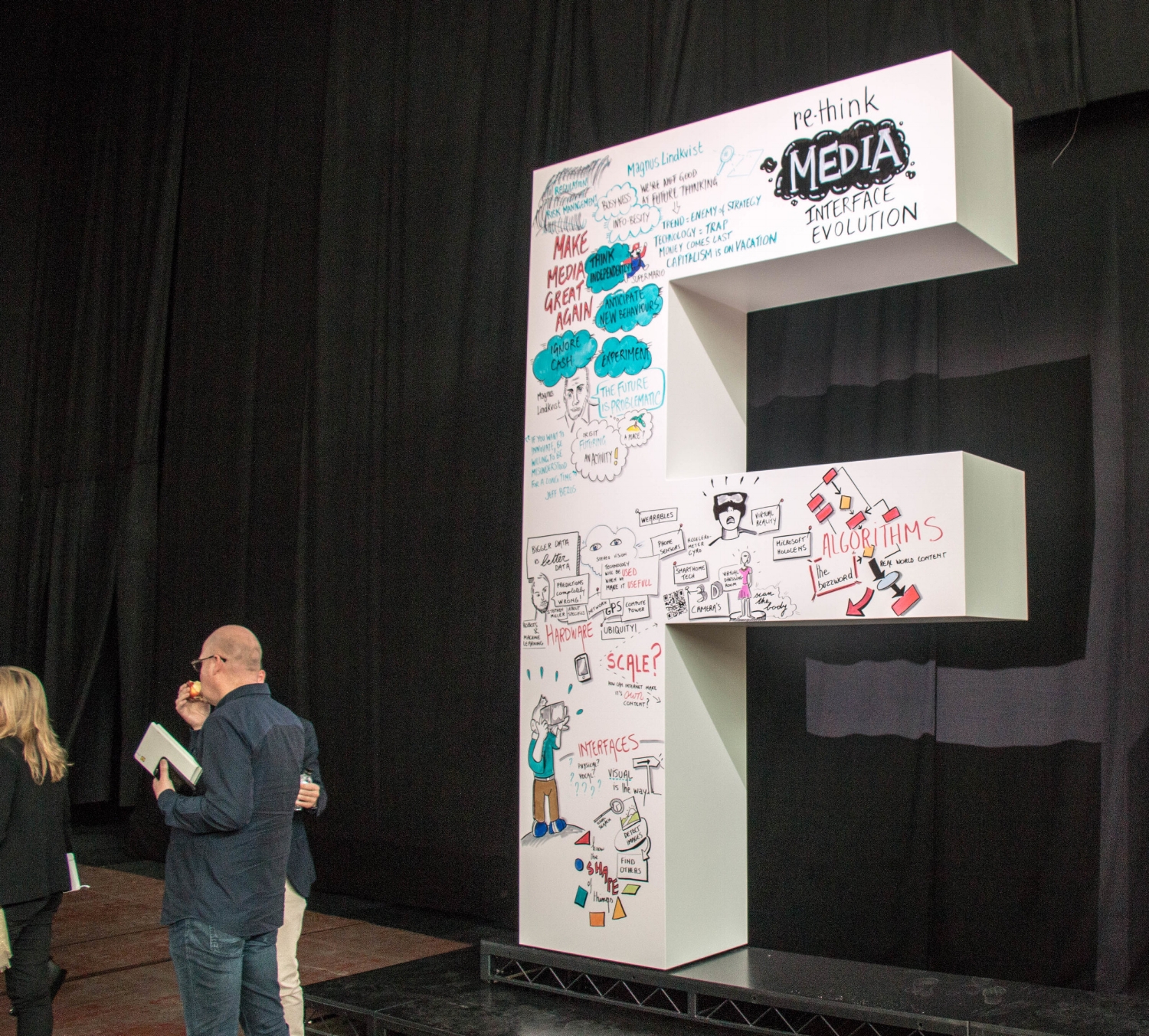 GRAPHIC RECORDING AT A LARGE MEDIA EVENT
Context
This innovation event was organised by Medialaan and Nexxworks and featured top-notch international speakers, passionate about innovation in media and telco. Inspiring innovators that dare to re-think society, media and telecommunications. With tangible realisations that can drive your business further.
Deliverable
Together with Visual Harvesting, we captured key messages during the keynote speeches on massive letters forming the event name, FUEL. Our work was projected on large screens inside the event hall.
Value
The visualisations helped the audience digest the vast amount of information shared during the speeches. It also created a unique experience for the guests. And it sparked the conversations during the breaks as people gathered around the letters to look at they key messages.